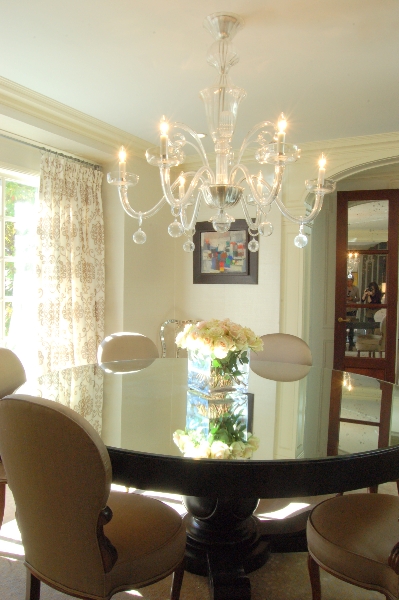 Glass Tabletop and Shelving
Glass makes the perfect material for many tables and shelves in your home. It's elegant, stylish, and practical. Let our
top glass designers
create an attractive and high-quality solution for any table or countertop in your home today. If you need something lighter-weight or want it to be removable, try acrylic. We also carry a wide variety of custom mounting brackets or acrylic cleats. We are also experts at tempering glass surfaces to make them the safest possible for your guests and family. Whether it's glass in the kitchen or shower, you always want to have tempered safety glass around areas with high movement.
Glass Designs
Looking for something unique or exciting? Glass is the answer – we provide glass marker and dry-erase boards for all of your note-writing or organizing needs. All of our glass (
tabletops
, countertops, shelves, and marker boards) can be cut into virtually any shape or pattern, at any size you desire. This includes beveling to get that distinctive edge you're looking for. Glass can be colored and painted with permanent magnetic backing as well. Read about our other
specialty glass options.
So, the next time you're wiping up a water-stain from your wood table, or taking out the bleach on your marble top, remember GlassWorks and call for your appointment today!
Glass service in New Jersey
Are you a home owner, a New Jersey resident and need glass work done in your house? We provide full glass service in Bernardsville, Far Hills, Bridgewater, Summit, Short Hills, Maplewood and any other NJ town. Call today to get a free quote.